Have you started a new business or a company? That means you definitely got a website and trying to get visibility in search engines. In the current day and age, it has been a tough task for a business or website owner to get visibility in search engines. Do not worry; you could still get a decent presence in the search engines as a Startup company or business. But, you need to apply a few SEO techniques to your startup company website.
SEO or search engine optimization is an essential element required to get website visibility in search engine result pages (SERPs). For instance, you got a 'health management tips' website and want your website to show up at the top of the search results when a user types 'health management tips' in the search box. As a result, your website would get an influx of new traffic and a potential audience.
But, to get the display in the top search results, you need to sail through ranking factors that are set by the search engines to determine your website visibility in the search results. Nevertheless, start applying the basic SEO techniques to your site and once you are used to them and feel comfortable, you could learn new SEO techniques and apply them to your Startup Company or business website.
1. Create a Website That Could Be Indexed
This is the utmost and most important thing in SEO. Hence, create a website that could be indexed by search engines, because the search engines run automated programs called 'spiders' in between internal and external links of a website in storing database known as 'Index'. This makes the search engines show up the website results in search results, whenever a user enters a search query.
2. Keyword Research
You need to know that the search results for a query appear based on the keywords, thus making the SEO dependent on finding out the 'Keywords'. In the process of  Keyword Research, you have to concentrate on both branded and industry keywords both as well. Industry keywords comprise generic queries such as 'Software Applications' and 'Online Training', while 'Brand Keywords' comprise the phrases around the name and URL of your company.
However, while determining the keywords for your business or company website, you need to determine them based on the metrics like Search Volume in a Month Competition Levels (Other Website Pages for a particular query) and the mission of your website (Website Relevant). These factors give you a list of keywords, out of which you have to shortlist 5 to 10 targeted keywords for your startup website.
3. Quality Content
Using the finalized keywords, you need to create potential and quality content on your website. Because the more content you have on your website the more chances you get to rank high for various keywords in search results. Besides, the visitors will share your content amongst them if it is really good enough that creates brand recognition for your company.
4. Link Building
This factor also plays a key role in overall performance in search results. Therefore, you need to build quality and quantity backlinks directing back to your website/web pages. You could gain backlinks by offering guest posts to other websites, which include a backlink to your web pages, press releases through major news resources, and spreading content on social media networks with an intention to get shared by your followers.
The above discussed are just basic SEO techniques but are still helpful if you are new to this industry. However, ensure to learn further techniques and apply them on your website to skyrocket the performance of your startup business or company.
Please feel free to let us know your thoughts about the above-mentioned SEO techniques for Startup companies or businesses.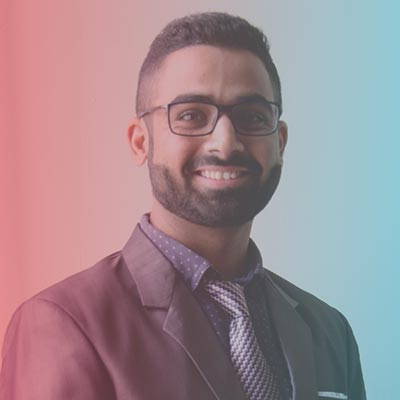 Noushad is a Serial Entrepreneur and CEO of the Zera Creative, which is a modern-day SEO Services Company that focuses on building, managing, and ranking world-class brands on top of major search engines. Noushad has 10+ years of experience in the digital marketing and IT industry.