It is essential to have an online presence in today's technological time, especially when you have a modern age business, and you look to build a website. The world web has evolved tremendously different from what it was back then. The websites have become the complete package of their business security, authenticity, and brand identity. However, it has become hard to satisfy the current clients and their desired requirements as an online presence isn't enough to face all the challenges.
The expectations are updated of today's customers with all the advanced features, and if you went off track, they would mark your brand as an outdated brand. That's why it is essential to be aware of what you choose, why you choose, and how long it will stay updated. Now, this is utmost precise why your web developer requires you to remain in touch with all the latest and most used frameworks such as Laravel for your website.
Laravel is an open-source PHP and web-based Application framework with multiple expressing features, making a website faster, more comfortable, and more manageable. We will see how using Laravel development services can be beneficial for your website.
1. The Better Option for Authentication and Authorization
Working with millions of users on the website, it becomes essential to make sure that the client's data is safe and secure. And that's how you can maintain long term relationships with the customers. Laravel is providing an easier way to authorize users for any given resource from various sources. For authentication, there are some simple ways provided through Laravel Framework, and these are gates, via middleware, in the form of requests and policies.
Additionally, the Laravel framework has a complete authentication for Login, Password Recovery, and Registration system.
2. MVC Architecture Of Laravel Framework
Laravel is a PHP Web-Based Application Framework based largely upon MVC architecture. It was created for developers to get them started with working on PHP projects. Laravel presented a Model-view-controller architecture with the best PHP framework for developing web projects at ease. To perform built-in functionalities for developing mobile and web apps, developers came up with the MVC architectures model.
Besides this, MVC architecture has provided quality performance, advanced documentation, and various built-in functionalities compared to other PHP frameworks.
3. Traffic Regulation
Every business is required to drive more traffic on their websites, and that is the primary motive to build web applications so that users can use and work at their best creativity. For every business, the current situation is to drive more and more traffic because the more the traffic a web app routes, the more in a website users are there to deal with. This way, all web application hosting comes under cost-effective terms, or even sometimes, the webserver stops functioning with the loss of data.
A website will never desire to be in such a situation for their customers. Therefore, we figured out the best way to build your application projects using the Laravel framework. It will initially pop up a window with the message in the form of queues to keep your server up to date and healthy.
4. A Powerful Support To Your Web Applications
Web frameworks have a new and advanced feature called the Laravel framework. The framework's popularity is high because of its advanced features, such as agility, insightfulness, cultural property, and cost-effectiveness. Also, it offers various scalable solutions for web and app-based applications.
Popular frameworks, such as Laravel, have a strong community that handles the security patches to secure your website. Also, with this framework, you can manage and organize data resourcefully. However, frameworks with large accountable communities are more stable with all the latest updates.
5. Error and Exception Handling for website's better performance
On the internet, there are millions of websites running. It becomes challenging for software to catch errors and exceptions when the users keep on using the website. The way an application handles exceptional errors has a significant impact on a user's reliability for a web application. So, it becomes a duty for software to work well so that whenever a user places any error in the applications, he/she must get notified for their inconvenient action.
Also, if a user's action is non-reportable and becomes unacceptable even after pressing the needed buttons, it must get reached to the user in the form of an error message. Users can blame an application for not catching correct errors and exceptions. The user can move to the next website and may never decide to return to your website ever again, especially for a business person who knows how inappropriate it feels to lose honest customers and reviews from a website.
Conclusion
Laravel frameworks work like magic for your web application project, offering you a secure code base authority. At the same time, it allows you to create the web app outstandingly. At Zera Creative, we give you the best and reliable Laravel support for your web apps. Contact us now!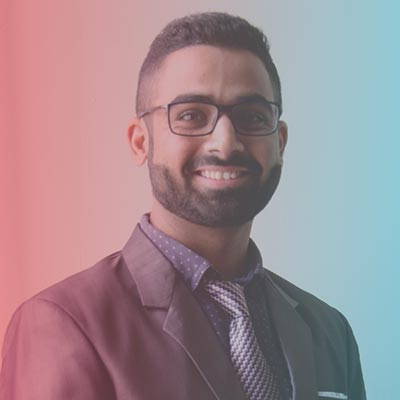 Noushad is a Serial Entrepreneur and CEO of the leading Digital Agency 'Zera Creative' which is a modern-day Website and SEO Company that focuses on building, managing, and ranking world-class brands on top of major search engines. Noushad has 10+ years of experience in the digital and IT industry. He writes about SEO, Marketing, Branding, Websites, Productivity, and Life in general.