If your business has finally been able to muster the courage and venture into the ever-growing world of technology and mobile apps, today's your lucky day! Before being able to hire the best studio to develop one's dearly beloved app, it's important to answer these 5 key questions to help one make the best of decisions.
The chance of one's business skyrocketing to success is can only an app away! But first, here are some key questions to ask yourself before hiring an App Development Studio:
1. Are Their Portfolios of My Liking?
Finding an App Development Studio that suits one's requirements the best can be a lot of work as it involves skimming through various app development portfolios and searching for the most successful app developers.
However, if one sees something they like, it's probably the first sign that this could be the potential "right" App Studio. Look through their portfolios, many of which can be found on their websites, and see whether their work fits with what one has in mind for their own future business' app. Be observant of how much progress they have made in the past year and whether they specialize in the industry that one requires (e.g. Fitness, Social Media or Games).
Not only that, but check the reviews for their apps online at the Google Play Store or AppStore. Do their customers complain of bugs and lagging of the app? Have they made improvements to their app after all the complaints? How many stars have people given their apps? Do extensive research regarding what various studios have put out into the world of apps and how successful have they been?
If one likes what they see, this is an indication of having answered the first essential question before hiring an App Development studio.
2. Who Are Their Past and Present Clients? Are They Satisfied?
Take a look at who their clients were and currently are. Get in touch with them, contact this studio's clients and don't be afraid to ask. Get to know how their experience was. Was it amazing? Was it satisfactory or was it horrid? Ask them about the challenges they faced, how the studio dealt with them as a client and would they be open to working with this studio again?
By digging deep and finding out others' hands-on experience, one will be able to get an idea of what it would be like to work with this particular studio. This is how the second question regarding hiring the dream app development studio is answered.
Not only will this help in narrowing one's decision as to which studios to worth spending time on, but it will help give one a clear idea of what kind of experience as well as a response they require by hiring a particular studio.
3. What Platform Are They Capable of Developing For?
If one aims to make an app accessible to all customers and users, what is the best platform to make it available on? If one already has a platform in mind, does this particular App Development Studio allow the business to release an app on it? Getting to know if the studio has the ability to develop an app that is more suited for iOS or Android users? Will the app be available to users of all devices or just some? Will the app be available worldwide or only in the Pakistan?
These questions are important to ask as well as answer in order to hire a studio that is able to fulfill the technical requirements.
4. How Much Time Will It Take?
How long will one be willing to wait for their dream app to be made? And how long will the App Development Studio take? If there's a deadline that needs to be met, will this trusted studio be able to make it in time? Be sure to ask how practical it is for this studio to be able to produce what you want in the amount of time specified by them. If this particular studio is not too sure about delivering what one requires, look to hire another studio that can promise an efficient, quick, and responsible service.
Also, evaluate if support is provided after the development work is completed. If the warranty period is missing, or if support and maintenance are not provided, then it is time to look for a studio that does.
Maintenance and support can help with changes, new feature addition, and any updates that may be required due to OS updates. Zera Creative provides up to 3 months of free maintenance support post-delivery, after which it provides support and maintenance at reasonable rates.
5. How Much Will It Cost? Is This Studio Budget-Friendly?
Now, this is an important question to ask. A lot of the time, companies and studios can be very promising and successful; however, they can be way out of the business' budget. It's better to choose a small, affordable studio rather than hiring an over-the-top, expensive, popular studio that leaves one in debt.
Therefore, it is essential to ask oneself whether hiring this studio will allow one to still remain within their financial boundaries.
6. Will The App Make Money? How Will The Profit Be Split?
Another important thing to consider asking is if the mobile app makes revenue, how much will the Studio charge? Will there be a 50-50 split on profit? It is important to decide how much is to be charged for the development of the app so that a studio can be hired that is able to deliver as well as keep their promise of charging fairly.
Overall, it can be said that hiring the perfect App Development Studio takes time, effort, and in-depth research about what one actually expects from the launch of a mobile application. Nevertheless, if one looks hard and long enough, they'll find what they're looking for.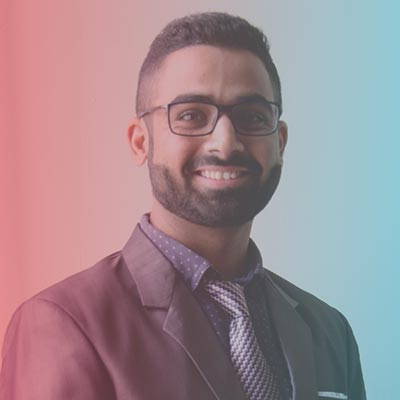 Noushad is a Serial Entrepreneur and CEO of the Zera Creative, which is a modern-day SEO Services Company that focuses on building, managing, and ranking world-class brands on top of major search engines. Noushad has 10+ years of experience in the digital marketing and IT industry.