Design studios are hard to find, those that fulfill all your requirements. Sometimes, they have great testimonials but their portfolio might leave something to be said. Or they have great design concepts in their portfolio, but their testimonials are far and few between. But finding the right design studio that gives you great customer service as well as work, is like finding a needle in a haystack.
If you are on the lookout for a design studio that helps you climb the ladder of success in the business world, it can be quite a lot of work. However, once that perfect studio is found, you, as a small start-up or business may have the potential to skyrocket in terms of growth.
Here are 5 steps to follow in order to find your dream design studio:
1. Keep The End Goal in Mind
When looking for a design studio, keep in mind the requirements of your business needs. What is your aim after hiring them? How will this studio propel your business's success? Remember the end goal of hiring a design studio for your business; this could be something along the lines of
Initiate a new type of brand advertising which will create greater recognition for the business as well as generate monthly revenue and profits
Using the help of rebranding to increase sales by 10-20%
Developing a customer-centric mobile app that works to build customer engagement
Enhance SEO of your blog to increase the visibility of your website to the world
When you have set these goals, it is important that you note the areas of expertise your shortlisted design studios offer. Do they offer the services that will help you to meet these goals? Do they have the right portfolio to support these services? How popular is its social media presence? Are their testimonials supporting their services as well?
Make sure while hiring the design studio, that it not only "looks good," but it has to be more specific, detailed, and much more meaningful. Write down a few goals and check which agency provides the greatest potential and ability to help the business out.
2. Get Inspired
Find popular, well-known agencies and design studios and sift through their work. Does it serve as an inspiration? Is it in line with what you want your business to look like, or is your website or mobile app, branding, exactly in line with what you have in mind? Find a particular design, font, layout, logo, colors, and inspirational images that catch your eye and which depict the feel of what you want from your brand, etc.
The more specific you are with your choices and inspirational feel, the greater the possibility of finding the best-suited studio. You can always go to Pinterest to decide on your inspiration.
3. Start Searching
Once proper outlines have been made regarding finding the best studio, it's time to start searching. Now, this may take some work. First, start with one's inner circle and business colleagues. Ask around about who knows of a few design studios and whether they can help out with getting in touch with them. Next, try searching online. Although Google may have innumerable results for the words "design studio," try putting in one's location to narrow down and find specific, helpful results.
Check out their portfolios and websites, see what one likes and delve further into the details. Do they update their website frequently? Do they have good reviews from their clients?  Look at which businesses they've worked for in the past and how successful have they been in giving their clients what they want.
By going through all this effort, finding a design studio that identifies with the business' beliefs, ideologies, and guarantees to deliver become much easier.
4. Make The First Move
Once you've narrowed down which design studios suit the business the best, start contacting them. The most common and efficient method is by picking up the phone or e-mailing the agencies. If composing an e-mail, make it formal as well as precise and make sure to leave all of your contact details so they can reach back easily.
Try and contact as many studios as possible, so that if one doesn't respond, another surely will. Give every agency a full week to reply back, just in case they are busy with other clients. Once the replies come in, pay close attention to which agency responds best and which one makes the best connection with you. Comparing responses helps to decide which studio is more invested in working with you.
5. Cost Effective
One very important factor involved in finding the best designer studio is to consider the costs. Make sure that the preferred studio and your business are on the same page when it comes to the cost of producing and designing through the studio.
If you are a small start-up then the best studio would be the one that works on a small scale in a more affordable manner. It is essential that the budget is discussed before finalizing which designer studio to choose from. This way, finding the best designer studio becomes a whole lot easier and more effective!
Overall, it can be said that finding the best design studio that suits one's needs will take time and research. But once the dream studio is found, a lovely partnership blossoms, guaranteeing success and growth for both, the studio and the business.
And if you are interested in finding an efficient, trustworthy, creative design studio based out of Pakistan, feel free to check out Zera Creative for your needs!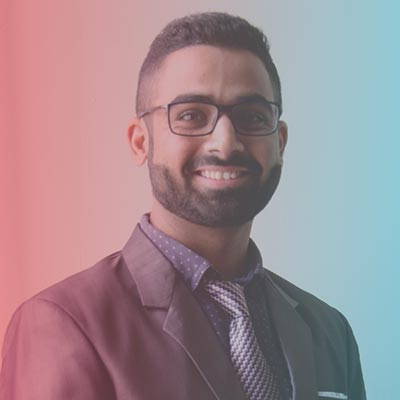 Noushad is a Serial Entrepreneur and CEO of the Zera Creative, which is a modern-day SEO Services Company that focuses on building, managing, and ranking world-class brands on top of major search engines. Noushad has 10+ years of experience in the digital marketing and IT industry.