Best Content Writing Agency in Pakistan
Simply put, we're an experienced team of skilled Copywriters and Content Writers in Pakistan. We craft most engaging and problem solving content that buckles down any obstacles necessary to recede doubts in customers' mind and prime them towards your offer – All while maintaining your brand's natural voice and tone.
Best Content Writing and Copywriting Services in Pakistan
Engage emotionally and intellectually with our customer-focused writing using Proven Psychological Principles that Clicks and Sell.
The psychological way of creating a "word web" around your product/services that stick, reflects, resonates, educates and sells. So, want magnetic words that grab attention and make prospects whip out their wallet and make a transaction?
Go no further, we have you covered.
What Makes Our Content Engaging?
The only way to generate leads/sales form words is to keep customers engaged and hooked until they buy the product. It's easier said than done.
Zera Creative has a few ingredients that make content engaging;
In-depth target audience knowledge including their pain points
Product Knowledge
Value Proposition
Topic Insights
Unique Selling Proposition
In short, anything that reflects with the target audience identifies their pain points, instils desire and gives hope for the solution, comes under the category of engaging content.
Our Content Writing and Copywriting Services
The foremost core of our content writing services surrounds around your audience. We create your content highly desirable for your customers that builds trust, intimacy, and prime sales. The core purpose is to bridge the gap between your product and the customers' heart.
Simply put, we're an experienced team of skilled copywriters and content writers in Pakistan. We craft most engaging and problem solving content that buckles down any obstacles necessary to recede doubts in customers' mind and prime them towards your offer (product or services) – All while maintaining your brand voice and tone.
How do we Begin the Process?
The process starts with knowing your business and the value proposition that gives you an upper edge in the market. Next, we dig deep into customer research with the sole intention to know your customers better than they know themselves.
All this in-depth knowledge about your audience and your business allows us to create SEO optimized and customer focus content/copy under your content marketing strategy.
What Content Services Do We Offer?
Article and Blog Post Writing Services
Words on the web that intend to educate, delight and build authority. This includes SEO optimized, long-form and short-form, content ranging from 1000 words to 3500+ words, be it the pillar content, staple post or response post. We help companies create content to establish authority and credibility within the target market with the sole purpose to rule the SERPs and enjoy target traffic surge. Here, the focus is to stir desire and believe in the customers' mind that you have the solution.
Want the same for your business?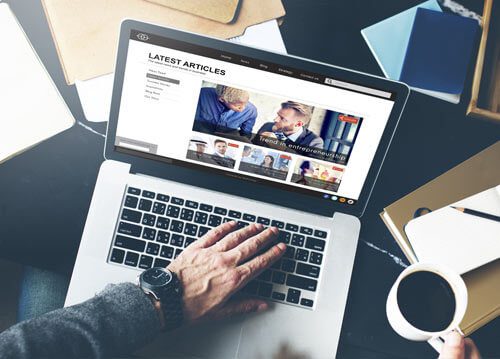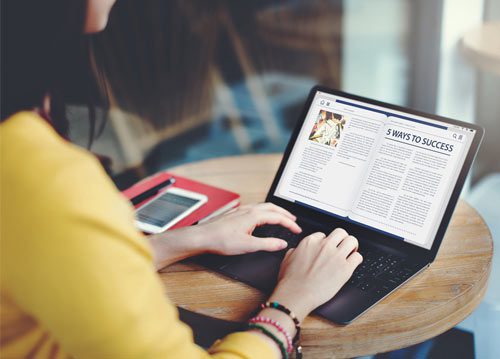 Blog Post Copywriting
Blogpost Copywriting is not completely in contrast to Blog post content writing, but it's inclined towards selling only. The purpose of such writing is to attract highly motivated and bottom of the funnel prospects that could become customers. And we help you attract those customers and make you money.
Let's suppose you're selling a product/services and each transaction profits you Rs. 50,000. And we create & customize SEO friendly blogpost copy that brings 1000 relevant prospects/month on your website with the supposed conversion of 2% only. With a single keyword, you rank on top, you'd have 20 more customers and Rs. 1,000,000 in profits.
Don't forget it's a rough calculation of a single keyword for a single month. What if we'd help you rank for 100 keywords with 1000 prospects/month each on average?
Web Copy Writing
The face of your website that would decide the fate of your business. We help you create engaging web copy across your website that informs and stirs a desire for your offer. Besides, web copy needs to be SEO friendly, so not only would it engage customers with its copy efficacy but help customers to discover it.
These're the most important pages on your website that either grip your customer in or wander them away.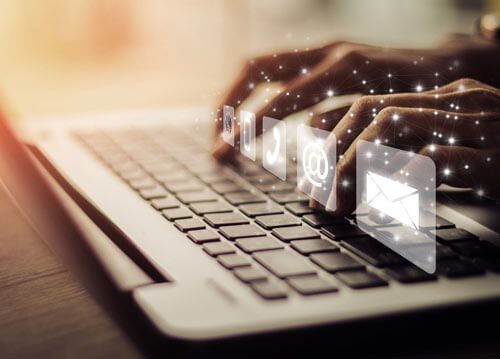 Email Copy Writing
Emails are the fastest, easiest and quickest way to make an abundance of profits. Even it surpasses paid ads and other extensive methods to generate sales. But its effectiveness lies in the copywriters' craft. Good copywriters open the profit faucet and give you an amazing ROI. And we have this covered for you. Our persuasive copywriters would turn your "not so converting prospects, into multiple buyers"
Landing Page Writing
A landing page is a standalone page on your web with the unified purpose to convert leads into customers. Prospects could land from any resource, be it paid ads, or social media platforms. We help you create customer-centric landing pages with strong and psychology driven copy + compelling CTA to convert even the most pessimist prospects.
If you have any query regarding our services, our rates, our promise, or anything. Send us a message and you'll be there assisting.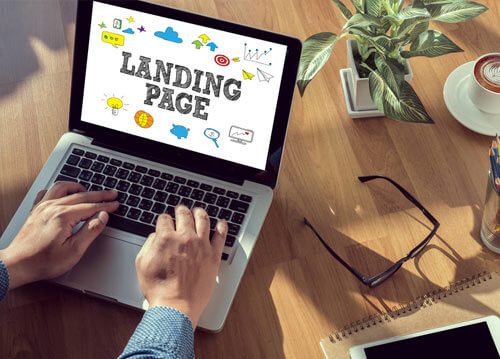 WHY CHOOSE ZERA CREATIVE AS YOUR CONTENT WRITING AGENCY?
Collaborate with the Best Content Writing Agency in Pakistan to Brighten up your Idea.
Customer-Engaging Brainstorming
100% Original Content

100%

Client satisfaction
24×7 Support and Communication
Plagiarism Checked
Unlimited Revisions.
Real Client Testimonials on Google
WHAT SOME OF OUR SATISFIED CUSTOMERS ARE SAYING
I'm extremely impressed with the overall service that I received from Zera Creative and would highly recommend them. The knowledge, expertise and professionalism of each member of their Team is exceptional, and in all of my interactions with them they have been excellent in communication and responsiveness. Zera Creative provides a great overall service with a passion to help and support its customers, which can be experienced from the moment you make your first contact with them through to the completion of the task / project - they continue to impress at every single step of the process. Well done and huge thank you to the whole team at Zera Creative!!
Salwa Bhamani
April 27, 2021.
Big thanks to team Zera Creative. Its my starter of New Brand and someone recommended me so I approached them to make a Logo for my Brand. Very highly appreciated and professional services and really happy with them. Resolve my queries and make necessary changes for me where I needed. Will recommend to Everyone, Thanks again Team.
Sarmad Idrees
March 31, 2021.
Being a business technology consulting company we wanted our website to be dynamic, well versed, and, refreshing in terms of design language. Upon evaluating multiple vendors we got to know about Zera Creative Agency. As we are based out of Lahore and Zera operates from Karachi, we thought of it as a communication challenge but to our surprise the team at Zera Creative never let us notice that gap. They were always responsive, constantly coming up with new designs and ideas, and were super flexible to work with. Our project of the website revamp completed in due time and the journey comprised of multiple revisions and uncountable meetings. Zera creative Agency excels in professionalism and commitment and it is always a pleasure to work with such professional people who don't only know the process but also enjoy being part of it.
Zain Farooq
February 11, 2021.
Naushad and Zera Creative have been amazing in delivering exactly what I expected. They were quick in responding to my queries and delivery was timely. Would def recommend anyone wanting to get digital services including website development.
Mush Panjwani
January 14, 2021.
Good work, team Zera! Happy with all your services - website audit, domain registration, site migration, server setup wagera wagera. Best wishes 🙂
Deans Corner
January 9, 2021.
As an educational institute which has a very different set of variables for the end user to experience, Zera Creative consistently meets our expectations in providing the best value for the services we provide. Very professional and highly responsive, Zera's web development services are excellent Thank you for being a partner of Credo.
Rizwan Khan
December 12, 2020.
I read in Aptech Metro stargate
Interested to try Zera Creative as your Content Writing Agency for your Business?
If you like what you have read till yet, contact us now so we can help you more and offer you a lot more!