We live in a world that is dominated by technology. The things we see, the work we do, and the way we interact with the things around us, are all impacted by technology. On one hand, where this huge inheritance of innovation is making lives more convenient, it is also opening up a higher level of clutter amongst organizations that revolve their businesses around these technologies.
The most recent innovation that is sweeping every industry off its feet is Artificial Intelligence. While it has a been a while since AI made its arrival; it is now that every industry is actually embracing its potential.
Amongst all, the one industry that has one of the most customer-centric workings is E-Commerce. Many e-commerce businesses have already inculcated Artificial Intelligence in their organizations and are catering to better results.
In this blog, we have covered the influence of AI on e-commerce businesses, and the different ways in which organizations use it.
Defining the Concept of Artificial Intelligence
Artificial Intelligence demonstrates the machines that are intelligent and capable enough to perform tasks and function on their own. The machines that assimilate AI are designed in a way that they can think and behave like a human.
This capability has given a rise to businesses in choosing to integrate with Artificial Intelligence, in order to enhance their overall efficiency and productivity. Over the years, the market for AI has seen a tremendous rise; in 2016, the global market of AI was approximately worth 3,221 billion US dollars. As of 2025, it will reach approximately 89,847 billion US dollars.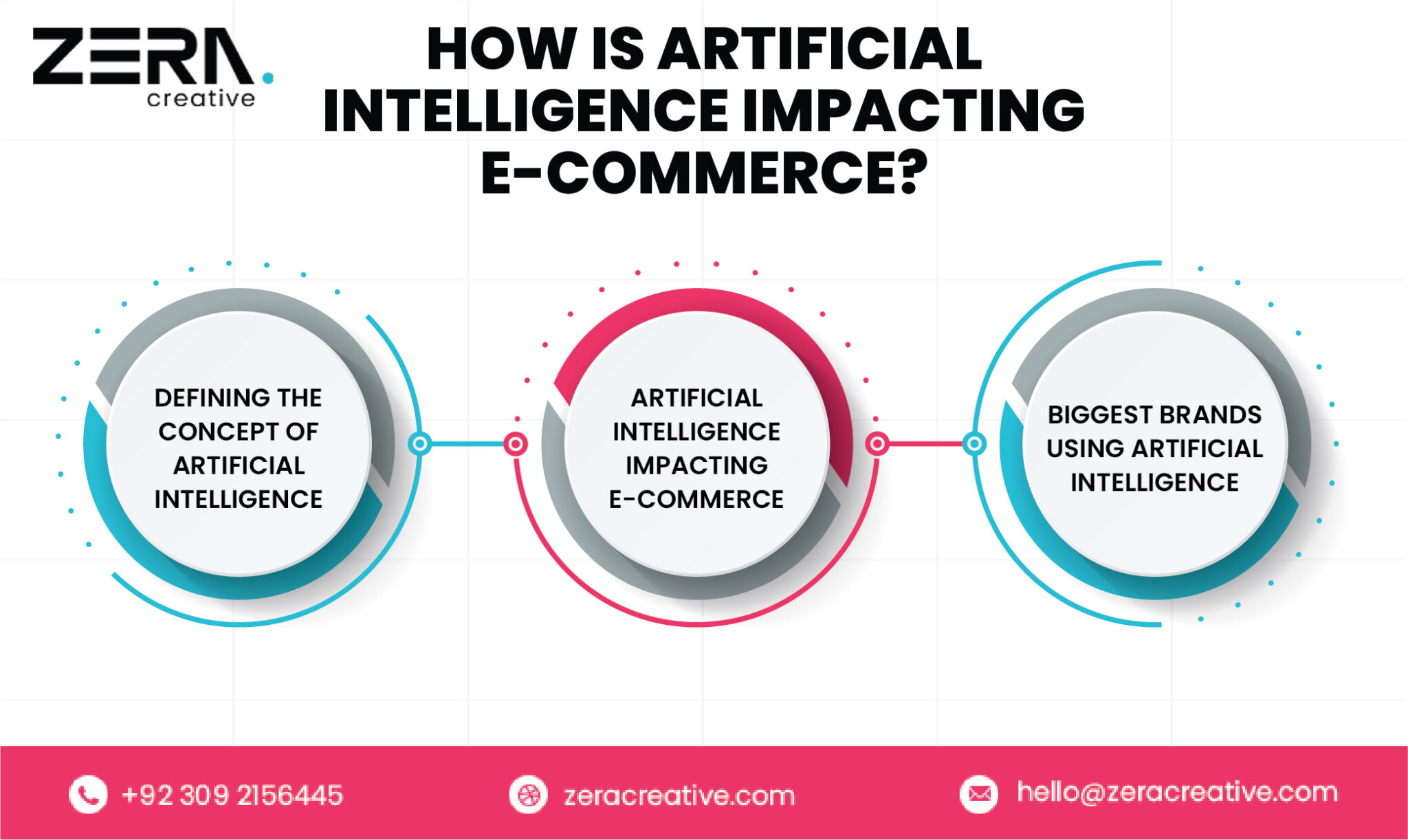 Artificial Intelligence Impacting E-Commerce

In the current scenario of the market where AI is bringing forth a lot of opportunities, being innovative is the key to success. The importance that this technology is getting has edged marketers to integrate AI into their business.
Following are some of the most common techniques in which app development companies are making use of AI.
Using Chatbots
Over the years, there has been a rapid shift in the focus of businesses in regard to the users. Initially, it stood at catering to a bigger market, but it has now come to generate a great experience for the users. Many retailers have taken a better understanding of Artificial Intelligence and are incorporating techniques like Chatbots to improve the experience of users.
Now, what exactly is a Chatbot? In the most basic terms, a bot is a computer program that has been developed in a way that it indulges in conversations with the users in a completely human-like manner.
Big brands like H&M, Amazon & Walmart completely depend on chatbots for answering to the queries of the customers. Because the bots answer in a very conversational way (even though they are supposed to be mechanical), they have been gaining a lot of popularity. So much, so that when a user talks to the bot, it creates an illusion that a human is answering the queries!
Also, bots give very instant responses, eliminating the chances of users having to wait for a long period of time.
Chatbots are connected with Artificial Intelligence and are hence trained to answer questions in the most relevant manner. It understands and learns from the interactions it has with users, stores them, and uses them to give answers in the future.
The best part about bots is that they not only improve the experience of users on the app, it is also increasing the productivity of the organization. Bots are efficiently saving the time of the employee who otherwise would have been delegated to respond to these queries of users!
Managing the Inventory in Organizations
The constant pain that employees face is keeping a track of everything in an organization. Be it as small as a pin, you will have to keep the inventory up to date. The predictive nature of Artificial Intelligence has taken care of managing the inventory!
Based on the working of AI, it collects and analyses the important factors that drive the demand for major requirements in the market, predicts what their future demands would be, and that gives the organizations a benefit in knowing their inventory needs!
Easier Customer Searches
If we look at it from the perspective of the users, it is very difficult to find the exact thing that you are looking for. Of course, users can spend hours on search engines trying to find what they are looking for, but the chances of coming across that exact thing are slight.
Thanks to the tech-friendly world we are living in, Artificial Intelligence has the perfect solution for this! AI assists the customers in finding what they were looking for in a much more natural way.
Take for instance, in the app Go Find, you can take a picture of whatever you like. The app will bring similar-looking results from its stores.
The Echo Look by Amazon uses a camera integrated with Artificial Intelligence. It gives recommendations about what looks best on the user!
The whole concept of AI is eliminating the need for typing search words to look for something. It is now shifting to using visuals to complete that task, making the process more interesting.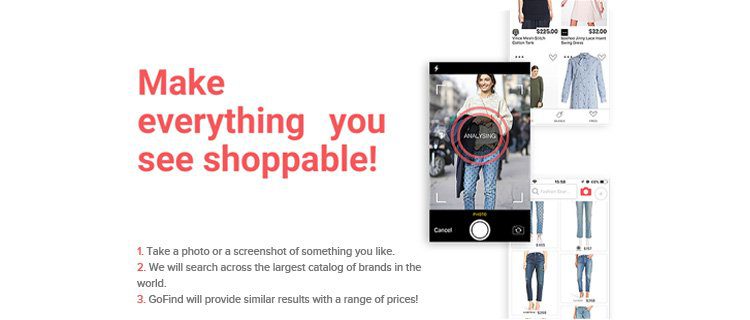 Create an Interactive Sales Process:
Given the high level of competition in every domain today, it is pretty difficult to reach out to the customers and offer them the most appropriate services. This is why the integration of Artificial Intelligence in managing the customers' time efficiently. It understands the choices of the users before providing any customized solutions.
Also, it deploys the time of the users only in the areas required. It also ensures that they don't see any inappropriate products. For instance, The North Face uses "IBM Watson". It asks the users choice-related questions like "Where will you be using the jacket?". Based on the answers, it brings forth the most relevant products.
Channeling a New Level of Personalization
Regardless of who the user is or what they want, they would want a personalized experience on the app. Rather than generalizing the needs of the users, the algorithms of Artificial Intelligence can be utilized to cater the personalized content for the users. That would give them a better and more optimized experience.
This can be illustrated by an example; suppose a user is browsing for a superhero tee on a website from their laptop. Now, they can receive advertisements about any offers or sales related to that search when they open any social media platform (eg. Facebook, Instagram) from their mobile phone as well.
Virtual Assistants
Being a part of the tech world has accustomed us to expect a higher level of convenience with every new technology that envelopes us. The concept of Virtual Assistants like Siri & Alexa has opened up new opportunities for users.
They are already impacting the way users do their purchasing. By helping out in practically every task that users perform on a website or app, virtual assistants have made e-commerce a successful domain.
Right from navigating the users from one location on the app to another, to finding something for them, to placing their order, the integration of virtual assistants has reached the next level!
Biggest Brands using Artificial Intelligence
Quite often, we stumble upon engaging with brands that are revolving their entire businesses around the domain of Artificial Intelligence. One of the primary reasons why they are succeeding today is because of their inclination towards this innovation!
Check out some of the biggest e-commerce brands that integrated with Artificial Intelligence.
Amazon: Amazon is probably the biggest name whose sales have reached the sky because of indulging in AI. Alexa, which is Amazon's cloud-based voice service, customers can interact with the technology that they use every day.
Other than this, Amazon also introduced "Amazon Go". It is a tech-based shopping store. Customers can enjoy their shopping experience simply by using the Amazon Go app when they get into the store.
Alibaba: Alibaba launched Tmall Genie; it performs tasks like controlling the smart home devices, checking the weather, or monitoring the user's daily routine schedule. Alibaba also possesses its own chatbot, Ali Xiaomi (Ali Assistant) that answers both written and spoken queries.
eBay: eBay is one of the first companies to step in the e-commerce business. It is now integrating with AI to have an edge over competitors! eBay uses its bot, eBay Shopbot, which users can access through Facebook Messenger. The bot works as an assistant and assists users in performing tasks on the app.
Conclusion
There is no doubt in understanding that every facet of Artificial Intelligence is empowering the way e-commerce businesses are functioning. AI is no longer in its infant phase. Its scope has expanded and is envisioned to grow further in the near future.
As an enterprise, if you wish to survive in this highly competitive market, the time for investing in AI is here!
The way AI has emerged is completely changing the paradigm of how businesses manage customer service. It is both helping and transforming the interactions that take place between businesses and customers. The way things are going, this life-changing technology is set to have a greater impact on e-commerce, even also in Pakistan!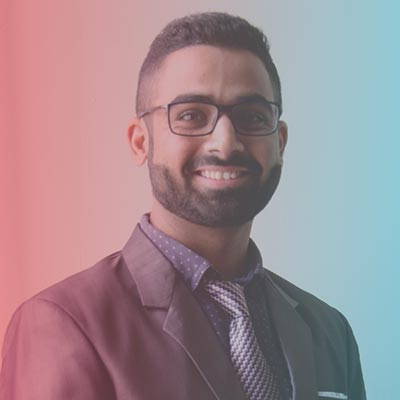 Noushad is a Serial Entrepreneur and CEO of the leading Digital Agency 'Zera Creative' which is a modern-day Website and SEO Company that focuses on building, managing, and ranking world-class brands on top of major search engines. Noushad has 10+ years of experience in the digital and IT industry. He writes about SEO, Marketing, Branding, Websites, Productivity, and Life in general.