Content creation is a crucial component of a successful marketing strategy. Whether you're a blogger, social media influencer, or business owner, creating high-quality and engaging content is essential for attracting and retaining an audience.
However, even the most well-intentioned content creators can fall victim to some common mistakes that can hinder their efforts and diminish the impact of their content. Understanding and avoiding these mistakes is key to maximizing the effectiveness of your content strategy.
In this article, you will explore the 5 most common mistakes that content creators made and how these mistakes can be avoided.
This will not only be valuable for the individual creators, but it will offer significant benefits to the digital marketing agencies and social media agencies.
Mistake 01: Failing to Define Your Targeted Audience
Failing to define the targeted audience is the most common and daunting mistake that content creators make.
Defining your audience is important for creating a successful content creation strategy. When you understand your audience, it becomes easy for you to create content according to their interests, needs, and pain point.
Creating content directly for your audience enhances the chances of engagement and sharing of your content. Moreover, providing the audience with the products or services they need increases the chances of conversion as well.
What You Can Do to Avoid This Mistake
Understanding your audience can be a challenging or time-consuming process, but it can also be an interesting and engaging process.
Here are some tips you can consider to understand your targeted audience:
Identify your ideal customer based on their age, gender, income level, geographic location, industry, and job title.
Gather data using tools such as surveys, focus groups, social media analytics, and website analytics
Use data and insights to inform content strategy
Mistake 02: Not Being Consistent
Not being consistent is a mistake made by individual creators, social media marketing agencies, and businesses. It negatively impacts the brand's credibility, reputation, and overall effectiveness of the content, signaling to search engines that you are not actively maintaining and updating your content.
Consistency is important in every content creation strategy to signal search engines that you are active and relevant. Sharing content regularly helps in engaging the audience and maintaining a consistent style, tone, messaging, and quality of your content.
Furthermore, publishing daily content is not necessary, you can post the content frequently. So that your audience should know when your content is coming.
What You Can Do to Avoid This Mistake
With making a consistent content creation strategy, it's also important to be flexible and adjust your strategy as needed. Furthermore, don't forget to monitor your progress, it will help you to make adjustments in your content creation strategy.
Here are some tips and best practices to be consistent in your content strategy:
Develop a content calendar to be consistent and organized.
Set realistic goals. For instance; publish two blog posts per week or one social media post per day. It will help you to stay consistent and avoid burnout.
Repurpose your content because it saves your time and helps in being consistent. (What is repurposing content? Repurposing content is the practice of taking existing content and adapting it into different formats or repacking it to reach a wider audience or serve a different purpose)
Mistake 03: Not Planning the Content in Advance
Effectiveness is essential in any successful content creation strategy, but not planning the content can lead to ineffectiveness.
Moreover, planning is essential for SEO because it helps to ensure that your content is perfectly aligned with your business goals, your audience's interests, and the search engines' requirements.
What You Can Do to Avoid This Mistake
Not planning the content can lead to blunders and shortcomings in your strategy. Here are some valuable tips you can follow to avoid this mistake:
Define your content goals and align them with your business objectives
Conduct keyword research to identify relevant and profitable topics
Create an editorial calendar to plan your content topics, formats, and distribution channels
Collaborate with your team such as writers, designers, or editors to ensure a cohesive content strategy
Mistake 04: Ignoring Search Engine Optimization
Search engine optimization is critical for every business because it helps the website to rank higher on the search engine results page.
It is an important part that ensures your content is highly optimized for search engines, increases traffic, and engages the targeted audiences. Moreover, it improves the credibility, visibility, and relevance of your content. So, not taking SEO seriously can be the biggest content creation mistake.
What You Can Do to Avoid This Mistake
Ignoring SEO is a costly mistake. To avoid this mistake, here are some steps and best practices you can follow:
Optimize your content for the right keyword. Use keyword research tools like Semrush and Ahrefs keyword research tool to find out the relevant keyword with a high search volume
Use on-page optimization techniques to highly optimize your content for search engines. For instance, use your targeted keywords in the title, headings, meta description, and other parts of your content
Build high-quality, relevant, and authoritative backlinks
Promote your content through other platforms. It will help increase your website's visibility. You can promote it on platforms like Facebook, Twitter, LinkedIn, Instagram, Pinterest, and YouTube.
Mistake 05: Neglecting the Power of Call to Action
A call to action is an important component of a webpage. It instructs the reader what to do next. And, if there are no clear instructions for the reader, how can they go to buy or complete the process? That is why it is essential to use the right call to action at the right place.
Moreover, the user intent is transforming with time, so understanding your audience's psychology is critical when you are putting a call to action on your page.
For example, the call to action like buy now, download now, learn more, and many others are the most common call to action and may not get your audience's attention. So, you have to change your way with the changing of your audience. Because you also can not neglect this important content creation strategy mistake.
What You Can Do to Avoid This Mistake
You can avoid this basic content creation mistake by following the given tips and best practices:
Place permanent call-to-action buttons or link in your content
Use urgency or scarcity to create a sense of importance and encourage users to take immediate action. For instance, you can use call-to-actions like limited-time offers, explore now, reserve your spot, start your free trial, try it for free, take the next step, etc
Use advanced call-to-action such as personalized recommendations, interactive elements, or gamification techniques to increase engagement and drive action
Make sure your call to action is relevant to your content and aligns with your overall strategy
Final Thoughts
Following the best practices and tips discussed in the article will not only help individual creators but will also help social media agencies and digital marketing agencies to create a valuable and successful content planning and creation strategy.
Furthermore, it will help the agencies to save their clients time, resources, and effort that might otherwise be wasted on ineffective content strategies. Ultimately, it results in improved results, an increased targeted audience, and a stronger ROI for their clients.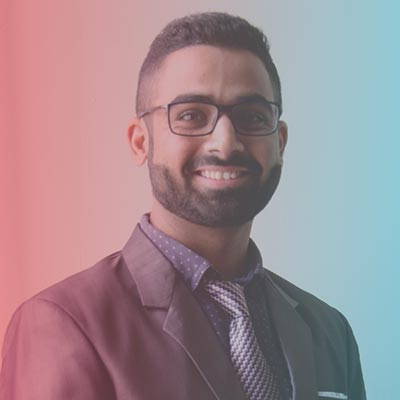 Noushad is a Serial Entrepreneur and CEO of the Zera Creative, which is a modern-day SEO Services Company that focuses on building, managing, and ranking world-class brands on top of major search engines. Noushad has 10+ years of experience in the digital marketing and IT industry.