School Management System
The world is fast moving and so should you. While every industry is automating fast, the education industry should as well. It is about time that the usage of school management system software in Karachi, Pakistan should be widespread as well. When everything goes to your desktop from paper, not only does management become easy, but it becomes super fun as well.
Why do you need a School Management System?
If you are still using the old-school method of attendance registers, reported cards and notice boards, you might wonder why is there a need to have a system at place. We are sure this question is justifiable because most of the online school management system out there are built in such a way that they take you down a mysterious puzzle lane. Obviously, that makes you feel your life was a lot better when you were doing everything with a pen and paper. However, we are here to disrupt that and makes things easier than ever for you..
We feel there is a need to automate and have an online school management system that curates all the educational essentials together, make the administrative tasks easier, is easy to understand and saves you a lot of time. Lucky for us both, you are at the right place.
Our school management system – cloud software is the solution to all the school management and handling needs. Why and what are we offering? Let's take a look together!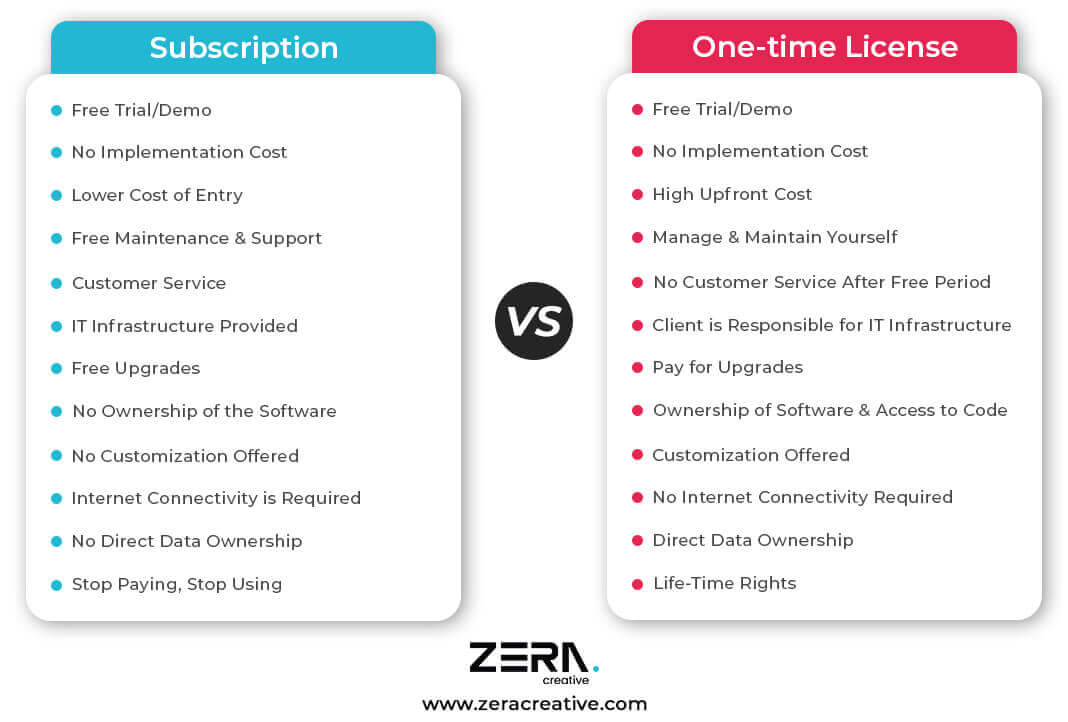 One-Click Attendance
Super Rich Business Intelligence Reports
Maximum Return on Investment
Most Powerful Fees Collection Module
Front Office with Student Admission Lead Management
Full Control Over Staff User Roles and Permissions
Student and Staff Timeline
Maximum Features in Parent Portal for Student Monitoring
Easy Enable and Disable Students or Staff
Detailed Student History
Teacher Restricted Mode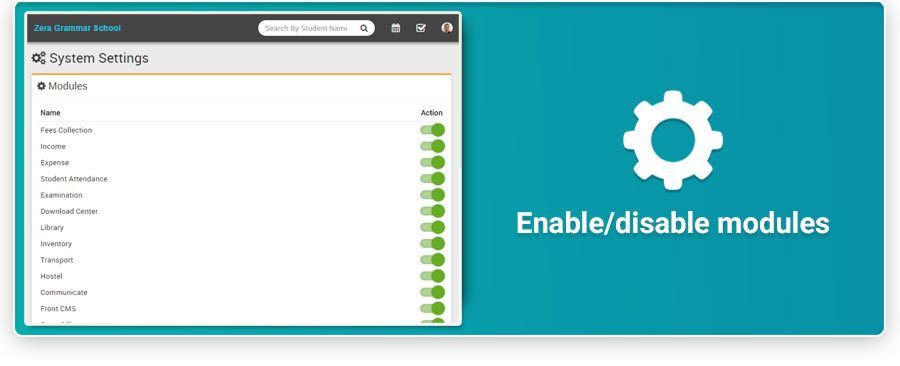 One-Click Enable & Disable Software Modules
Sole Software to Track Everything in your Institution
CMS to Manage your School Website
Student Admission Form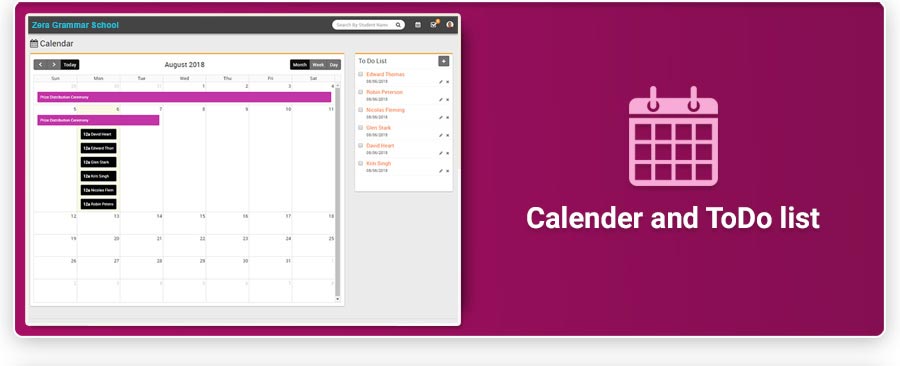 Calendar and To-Do List for Yourself & Staff
Most Flexible Examination Module
Print Student Certificates, Letters and Student ID Cards
Create Homework for Students
Customer Friendly Dedicated Technical Support
Modern & Responsive User-Friendly Interface
High-Performance Software and Server
School Attendance System
This is one of the things no school can run without and this is where our system makes everything a lot more convenient. We provide you a complete school attendance software, which allows you to update the attendance on pre-defined sheets just with one click. The daily or subject-wise attendance can now be swiftly recorded.
School Fees Collection System
Collecting school fees and keeping a track of it is one of the most important things every school need. In fact, it is a pre-requisite and the administration does spend quite some time keeping a track of it, making the receipts manually, recording the data in binders through sheets, etc. With our system, you will be able to take everything to any electronic devices, where you will be able to easily allocate, manage, and collect fees. You will also have the option to choose cancellations, concessions and a lot more. In short, we have a complete powerful module that deals with the fees collection.
School Inventory Management System
It is important for any school to have a record of all the things they require, all the things they have and all the things they spent money on. In short, managing inventory is one of the time-consuming tasks. With the school management – cloud software, you can track transactions you make to purchase inventory. Record everything you have, and manage all the documents. You will be able to keep a record of almost anything; from library books to the stationary, from school vehicle expenses to the fuel and service records. You will have everything happening inside the school in one place.
School Accounting System
Getting fees is one part of the transactions that you have. Another big (read: huge) task is getting the salaries out, managing expenses, keeping the budget and book-keeping, etc. Again, we would tell you the time has come where you come out of the huge registers and binders. With the school accounting software, all of your accounting needs will be met easily in one place. You don't need to go old-school with the accountants and with the dozen other things this software does, you can have accounting check-marked from your list as well.
School Reception Management System
A reception is the place with the most amount of important stuff happenings. With the online school management software, you can log in all the enquiries, visitors and everything significant, manage follow-ups and send notifications to whoever is concerned with the particular tasks.
Academics Management System
Manage courses, academic subjects, classes and batches as well. You can keep the data of a certain subject's academic session to provide an access to all those who are involved. You can also manage daily classes and timetables.
While these were some of the main School software systems everyone requires, we do have a list of complete features that we offer. Have a look at them as well:
You can create the profiles of every teacher and give them an access so they can create profiles of their students and keep a detailed track of how they are performing, to look back to at the end of the semester.
You can build a multi-level employee structure with varying degrees of access to every member. A teacher might have a limited access, but the school coordinator can see it all. You decide!
You can create tasks for upcoming school events, important notifications to be sent and reminders for future. Our system will help you timely remember everything so it is executed right when you wanted without any hassle.
You can have your own calendar to add and manage all the important events and holidays.
With the library management system, be informed at all times about the books you have, the books students have borrowed and the books yet to be ordered.
Our School Management Cloud Software is super safe, reliable and automatically updates across all the devices and people who have access to it. We can't emphasize enough on how easily it systematizes handling, managing and running a school. If you still have doubts, we will be more than happy to answer them and give you our acclaimed school management system demo so not only are you able to see and understand what we provide, but you are satisfied with what you are getting.
WHY CHOOSE ZERA CREATIVE AGENCY AS YOUR BEST SOFTWARE DEVELOPMENT COMPANY?
Collaborate with the Best UI/UX Company in Pakistan to Brighten up your Idea.
Customer-Oriented Engagement Model
Premier Google Partners

100%

Client satisfaction
24×7 Support and Communication
Transparency in Spending Model
In-depth research, strategy development, account build, management and reporting.
Frequently Asked Questions
We are happy with our current system, why should be automize our working?
Be updated. Technology has changed everything, everywhere.
Everything is changed.Technology has played an important role in every sector and eased the administration in all means to produce more output with less resource. All the dimension of the previous era is changed. Business pattern, Communication, Commerce, Arts, Media everywhere people are using latest technologies to acquire desired output. In education sector you can track your student within/outside campus through RFID and GPS, eliminate manual working with Bar-Code, reduce operational cost, visualize the current position of the institutes with real-time Business Intelligence Reports. In the competitive edge has become essential to be updated with the technology to deliver best-in-class education.
Do you provide data backup facility?
Yes, we provide data backup facility for customers' satisfaction. All they need doing to get the data is to make a simple request.
How to evaluate the software? What to see in it?
Zera School Management System is a web-based system. To evaluate the system in your organizational context you need to checkout the flexibility and scalability of School Management System. You need to check whether SMS's course management module will serve your basic need? Whether your fee structure can be incorporated in School Management System? Whether the format of SID (Student ID) is suitable for you? Whether our School Management System provides necessary modules as per your requirements? How System User Management module will restrict your user to access unauthorized activities and information. Checkout each modules you requires, it's functioning in your environment and its applicability in your organization. There are many more aspects which can be checked during demo session but our team will explain each and every aspect in-depth.
How you will provide the service support?
Through Monthly Retainer system
Generally, most of the support is required during the initial year. The two month free support will be provided on-site and off-site. You will be given 10 hours of technical support to be used during the 1st month. Afterwards, you can purchase on-needed service or monthly retainer at very basic price. Service support includes first level of implementation and guidance to every software user. All the queries and concerns will be taken into account. Message communication, phone communication, mail, skype communication etc. are also to be facilitated.
What about up-gradation in future?
Change is inevitable
Change is a necessary thing in technology and so as we perform. Our School System is flexible to adopt new technology and customization when needed. Vast amount of new features and functionalities are added every year which has always been beneficial for Education entities.
What help can you provide in automation of our institution?
Its very easy!
Right from showing demo of our ERP to final step of implementation, Zera Creative team helps you to make clear cut knowledge of features and functionalities of the software. Our team will understand the entire scnario of the college/campus and based on that we will configure the School System at your institution. To implement the system in your school, you just need to allocate one dedicated person from your side. Our team will setup, install and configure the system online/offline in coordination with your representative. Once the system is configured we will conduct a formal training session to the system users. Doing all this helps any institution to get automated soon.
We do not have costly hardware for server system
Our system is a cloud based system so you do not have to worry about the server configurations. We have our own Secure Server located in various parts of the world running 24x7x365 which will take care of your data and security. Rather than buying costly hardware, you can shift to cloud mode. It's very simple and easy.
What measures do you take for Data Security?
Your data remains 100% safe & secure with this system. Thus, stay tension free for every kind of loss or misuse.
Is there any provision for refunding if software does not meet my expectations?
Currently, a large number of people are using our software. Records prove that almost every one of them is happy and satisfied with the results. So, there is little possibility to get any complaint for your side. Obviously, you will love to use it as this software would surely help to run all kinds of operations in a skillful way.
Can Zera Creative Creates School's Website?
Yes, we are a full-service IT company and we do provide website development services.
LET'S US HELP YOU WITH IMPLEMENTATION OF SCHOOL MANAGEMENT SYSTEM
Zera Creative's School System is Modern and Complete Automation Software that suites to almost every school or educational institution from student admission to student leaving, from fees collection to exam results.