Graphic design is a vital part of marketing, branding, and product design. It helps businesses and individuals create visual content that stands out and communicates their message effectively.
As a graphic designer, having the right tools is essential to creating stunning designs that engage and captivate your audience. it can be overwhelming trying to find the right tool for your needs.
So we've created this article which will help you choose the top 9 graphic design tools for your needs — both now and in the future!
1.   Adobe Illustrator
Adobe Illustrator is a vector-based drawing application that allows you to create and edit vector graphics. It's one of the most popular tools in the graphic design world, and it comes with countless features such as drawing tools, color selection, and more.
When working on an illustration project with Adobe Illustrator, you'll need to be familiar with all its parts: space or artboard (where your artwork will appear), masking paths (to hide certain areas of your image), guides (lines that help keep objects aligned) and rulers (lines showing how big or small each shape should be).
2.   Figma
Figma is a web-based design tool that is designed for collaboration and teamwork. It is a powerful tool that allows designers to create, share, and collaborate on designs in real-time.
Figma is ideal for designing user interfaces, website designs, and mobile apps. It has a range of features such as vector editing, prototyping, and collaboration tools that make it a great tool for designers who work in teams.
3.   Adobe Fireworks
Fireworks is a vector graphics editor and it's one of the best tools for graphic designers. It's also great for web designers, print designers, video designers, and even motion graphics artists.
Fireworks were created by Adobe in 1995 as an alternative to Photoshop that could be used to create more complex designs without having to deal with the complicated interface of Photoshop. The main feature of this program is its ability to edit shapes using its own built-in tools instead of drawing them manually or using other programs such as Illustrator or Inkscape (which are free).
You can doodle your way around with paths but these will only work inside Fireworks so you'll need another software if you want them outside of your canvas (or something similar).
4. Pixlr Express Photo Editor
Pixlr Express Photo Editor is a free app that allows you to edit, crop and enhance your photos. It has a wide range of editing tools, including filters, overlays, and effects.
The app includes tools such as:
Exposure Adjustment – Exposure Adjustment lets you adjust the exposure of your photo so it looks brighter or darker.
Soft Focus – The soft focus tool can be used in combination with other filters to create an artistic effect on your image without affecting its clarity at all.
Glow Effect – The glow effect adds an ethereal quality to any photo by adding a glowing border around it and making objects look as though they are emitting light from within themselves rather than from another source outside themselves (like some sort of magical aura).
5.   Adobe Photoshop
Adobe Photoshop is the most popular and powerful photo editing software in the world. It is the go-to tool for designers who want to manipulate images, retouch photos, and create stunning digital art. Photoshop offers a range of features including layering, masking, color correction, and filters that enable designers to create complex and intricate designs.
6.   Canva
Canva is a free online tool that allows you to create professional-looking graphics. It's easy to use and is suitable for beginners in graphic design, but it also has advanced features that can be used by more experienced designers too.
Canva provides an extensive collection of stock images, fonts, and clip art so your designs look great on social media platforms like Facebook or Twitter. You can also add text using its built-in editor, which lets you add text directly onto your image without having to worry about having the right font installed on your computer at all times (which would take forever).
If you're looking for something simple yet effective at creating social media posts then Canva is definitely worth checking out!
7.   Procreate
Procreate is a digital painting and drawing app that is designed specifically for the iPad. It offers a range of features such as brushes, layers, and masking that enable artists to create stunning digital art. Procreate is ideal for illustrators, concept artists, and graphic designers who want to create high-quality digital art quickly and easily.
8.   OmniGraffle
Omnigraffle is a productivity tool for designers, developers, and project managers. It allows you to organize your ideas, projects, and tasks in one place. It also has an integrated version control system (VCS), which makes it easy to track changes made to files over time.
You can use Omnigraffle as a base for creating documents like business cards or presentations by adding text boxes, images, or links that you want to include in your document.
Omnigraffle comes with templates so that you don't need to start from scratch every time you work on a new project but instead can use pre-made layouts that already look good!
9.   Sketch
Sketch is a powerful vector graphics editor that is designed specifically for user interface and user experience (UI/UX) design. It is an intuitive and easy-to-use tool that enables designers to create high-quality designs quickly. Sketch offers a range of features such as artboards, symbols, and vector editing that make it a go-to tool for UI/UX designers.
Conclusion:
We hope this article has helped you understand the importance of graphic design tools and how they can be used to improve your workflow. When it comes to choosing the right tool for your needs, it's important to consider your budget and what features will best meet them.
If you need more specific recommendations on which product might work best for a particular situation, please let us know!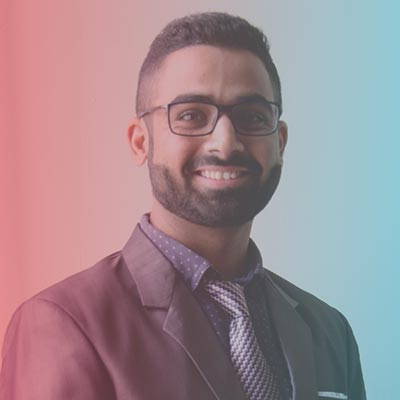 Noushad is a Serial Entrepreneur and CEO of the Zera Creative, which is a modern-day SEO Services Company that focuses on building, managing, and ranking world-class brands on top of major search engines. Noushad has 10+ years of experience in the digital marketing and IT industry.