Our world has moved forward to an extent where every day is a new day. New technologies are hovering all over us. Each day, we witness something new popped out in our world. Researchers are moving with a flash pace to do wonders with the technology. The internet has played a vital role in evolving the traits of this world. It has now become a global village for all, where the distances have been reduced.
Today you can do anything you desire while sipping tea resting on your comfortable set of sofa. You can do your work, order clothes you want to wear, get tasty food items delivered to your home, and much more. Businesses can also be controlled from home with productivity. One thing that is required is a platform from where you can do astonishing stuff. There are a lot of businesses running online from which people have made their fortunes. All you have to do is to make a website from which you can pull the people towards you. Once you get along with it, nobody can stop you from touching the newer heights.
Your website presents you. Whether you want to make a brand new website or give appealing looks to the already existing one, you need professionals to help you out. For this, selecting a good web design agency is essential. There are plenty of agencies available to provide their services, it is your job to find the best one. Before choosing, make it clear in your mind that it's a foundation where your structure will stand. A good agency will incorporate all the factors that will boost up your business. Here are some tips and qualities for choosing a good web design agency.
1. What You Need In Your Website
Before selecting any web design agency, you must know what you want to do with your website. You should know all the factors that will make up your website. You must have a clear vision of what you want to offer to your customers. You must think about the features you want on your website. If you have a particular goal to achieve with your website, you can opt for and convey your idea to the designers more efficiently.
2. Search for the Web Design Agency
There are a lot of agencies waiting to serve you with their expertise. But it depends upon you on how you go for one. You can search on the internet or ask a colleague for some good agencies. Search the ones nearer to you so that you can meet them in person. It will enable you to convey your idea properly to them. If any problem occurs, you can sort it out while sitting with them. In this way, you will also have a look at their other works and the environment.
3. Review Their Work and Portfolios
The best way to judge someone is to see their work. Before choosing a web design agency, go through the websites they have designed. Check its speed, functionality, and features. Have a deep look at how the website is working. If you find a website appealing and it pulls your attention, it means their work is up to the mark. Also, try to get engage with their clients. They can tell you how they respond to problems and quality assurance. You can also get an idea of how they act once the project is completed as glitches can appear on a later stage.
Once you set your mind to a website agency, now it's time to dig deep into their firm. You should know the qualities they possess. Here are some mandatory things, a web design agency should have.
4. Technical Expertise
A web design agency can only be a good one if they have high skills in their work. A talented set of designers can do the job. Look out for the expertise of the designers, check their work and websites they have made. A good firm makes sure that the website is of top-notch quality. It contains all the points that the client asked for. They can come up with the solution to every problem that may occur during the process or afterwards.
5. Communication
Communication is the key to earn a client's trust. Experts never hurry in their work. They give complete opportunity to understand what clients want. They listen and try to explain the clients all the stuff that he is planning to do in layman terminologies. They also help the clients with their advice on the latest technologies and on how they can alter their plans for better progress.
6. Diverse Services
While choosing a web design agency, also check for what else they have to offer. A good web design company not only designs a website but also provides other services to flourish your website. It includes content writing, plugins, SEO services, and social media campaigns, etc. If you select one with diverse services, you can have a complete package without wandering here and there for up-gradation of your website.
7. Experience
Experience is one of the most vital points that give web agencies a competitive edge over others. The more experience a firm has, the better is the service. Experience comes in handy when there are issues and challenges with the design. Experienced professionals can tackle problems more productively than others.
8. Pricing and Cost
Cost plays a big role in any step of the business. If you are getting service at higher prices than you could get in a lower one, that's a loss one should avoid. Always see the pricing that includes all the charges and none are hidden. But never compromise the quality of the website as it is your investment. If you go for cheaper prices and compromise the quality, you may have to pay a price that would hurt you a lot.
These were some tips and thoughts you should always keep in mind before choosing a web design agency. These factors will determine your place in this world of virtual reality.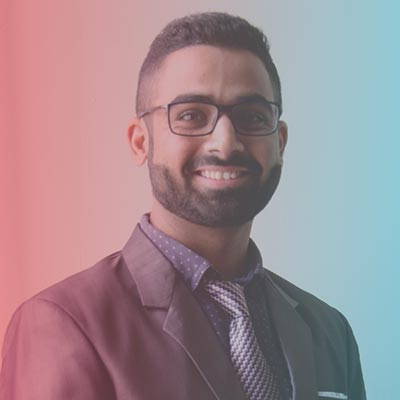 Noushad is a Serial Entrepreneur and CEO of the leading Digital Agency 'Zera Creative' which is a modern-day Website and SEO Company that focuses on building, managing, and ranking world-class brands on top of major search engines. Noushad has 10+ years of experience in the digital and IT industry. He writes about SEO, Marketing, Branding, Websites, Productivity, and Life in general.