Becoming a WordPress user is the first step towards promotion of an idea, conceived by you. You may simply call it a blog, a personal page, or the platform from where you promote other people as well. In comparison to other blog hosting websites, the variety of choices offered by WordPress is immense. Yet the basic output is to put your idea on web display much in the same way as the wise words say:
putting it on the paper
That particular 'paper' has transformed itself into software with many interactive options. Most users enact their WordPress blog considering it to be the final representation of their idea in the world of web hosting but many others consider it to be the first step towards the development of a website later on.
Many more choices can be taken up when you are finding an aim for your idea depending upon the genre of it. Here the emphasis must remain upon moving on towards better and bigger website software tools for blog development and domain hosting as well. Most users languish in the thin space between the WordPress blog and its successful promotion. This area in particular banishes most blog stories into an unsuccessful realm.
What are the required tools to make that blog a success? The answer varies from the simplicity of available options to the adoption of better and bigger software techniques. Social media promotion can be considered to be the basis of a successful blog or website. It can be based on an entrepreneurial, food, fashion, or digital marketing idea. Social media promotion can give it the required boost.
Social media promotion is often restricted to the friends and followers domain. This in itself might fetch a very loyal reach for your blog posts but it must not be considered an end to all means. Most WordPress users are complacent with this promotion method considering other means as hectic or costly. They ultimately come to other promotion methods but the precious time wasted could have brought more audience and followers earlier on.
A simple promotion method is to connect WordPress with all your social media accounts and pages. WordPress offers the feature of posting your work simultaneously on all platforms with a single button. This adds a tagline with a link to your post. It's a simple way to show your users that your WordPress is up and running at all times.
You can step it up by using more interactive tools and software. Instead of just getting a link and tagline you can make posts on all social media platforms individually with an elaborate display of the content as well. This can be done by basic imaging or post-editing software. A more elaborate way is to seek the requirements of particular social media platforms separately and design in accordance with the requirements of each platform. This would provide a certain increase in your audience with the inclusion of users, based on their distinct social media platforms.
Conclusion
WordPress promotion is essential and this will help you get an audience on the website that you may include in the development plan of your basic idea. It takes a few simple techniques to turn that idea into reality. The use of these tools, with a little effort, shall make you and your blog a successful enterprise. Contact Zera Creative for your Social Media Promotions.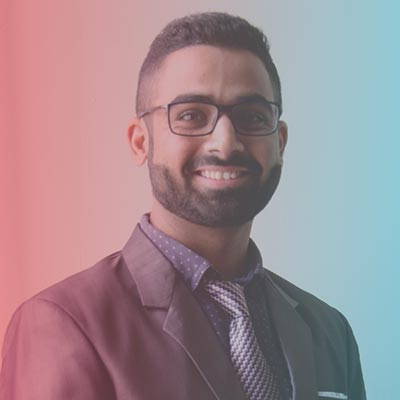 Noushad is a Serial Entrepreneur and CEO of the Zera Creative, which is a modern-day SEO Services Company that focuses on building, managing, and ranking world-class brands on top of major search engines. Noushad has 10+ years of experience in the digital marketing and IT industry.