Over the last few years, marketing trends for small as well as large businesses have observed a major shift. Almost every business has put major efforts into establishing a strong online presence to accomplish the desired goals. Formerly, local businesses gained popularity by advertising through local papers or by distributing pamphlets among local people.
Although the competition was not as fierce as today, it took plenty of time for business owners to establish their solid presence in the competitive market. Now, if you are looking to start your new business and having an official website is not a part of your immediate plan, you may need to rethink your strategy. A search-engine-optimized website is not less than a prerequisite for businesses nowadays. All your marketing efforts begin as soon as you accomplish this first and most vital step.
So, how exactly can a website take your business to a next level? Here are some of the highlighted factors that can help your business grow with much less effort applied.

Enhanced Online Presence
Having a website for your business minimizes the gap between your prospects and your services. Think of your website as the front desk of your office. Any customer that comes in will most likely arrive at the front desk and ask for what he/she is looking for. If the front desk fails to create a humble impression, your customer may not spend a lot of time and leave. Just the same way, a website makes or breaks your brand image to all your web visitors. A simple yet easy-to-navigate website can engage more users as compared to a fancy yet complicated one.
For example, if you are selling a product and your website displays plenty of information about your business instead of what you are selling, then your website visitors may not spend much time on your website. It is vital to display relevant information at your homepage for improved customer engagement.
Social Media Marketing
Once you have a website, your doors to internet marketing are wide open. You can create your business profiles on social media and integrate them with your website. Professional social sites such as LinkedIn can help you expand your network by connecting with relevant business communities (Both B2B and B2C). Facebook and Instagram are highly effective in increasing brand outreach.
You can use Facebook to create specialized marketing campaigns with complete control of your desired audience, demographics, and campaign objectives. You can start with a minimum budget and monitor your campaigns thoroughly. Targeting a specific audience helps to filter irrelevant web traffic and maximizes the chances of conversions.
Reputation & Reviews
Having an online presence means that you can appear on any digital device at any time when searched by your business name or by the offered services. Business profiles on social media as well as the search engine's local 3-pack (local business profile on Google) showcase customer reviews. These reviews help to make or break a brand's reputation in the competitive circle.
Most internet users tend to choose or reject a business based on positive or negative reviews respectively. You can retain a positive reputation by asking your happy customers to write positive reviews. This way, half of your marketing efforts will eventually reduce.
Conclusion
While a business website can help you minimize the distance between you and your clients, it also acts as a gateway to millions of internet marketing possibilities. All you need to do is take the first step by getting a market-oriented web design for your business and then you can accomplish your desired marketing goals with a minimum cost to spend. Contact Zera Creative today for your web design needs!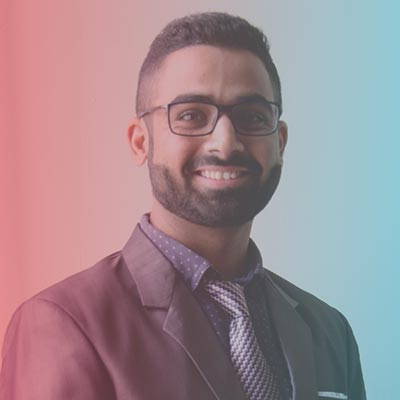 Noushad is a Serial Entrepreneur and CEO of the leading Digital Agency 'Zera Creative' which is a modern-day Website and SEO Company that focuses on building, managing, and ranking world-class brands on top of major search engines. Noushad has 10+ years of experience in the digital and IT industry. He writes about SEO, Marketing, Branding, Websites, Productivity, and Life in general.