Best Company Profile Design Agency in Pakistan
Are you a business, startup or SME owner struggling with getting your business identity across to your ideal clients? We know how daunting it can be to have a company introduction and portfolio presented in a proper manner.
Looking for a Professional Company Profile for your Business?
If yes then you are at the right place. Zera Creative is one of the best company profile design agencies of Pakistan that provides exceptional company profile writing and designing services.
There is no denying you need a company profile, if not at this stage, then in the future as well. With our expert graphic designers in Pakistan, we combine your expertise with ours to create company profiles that speak volumes for those potential leads and clients that are ready to throw their money on you.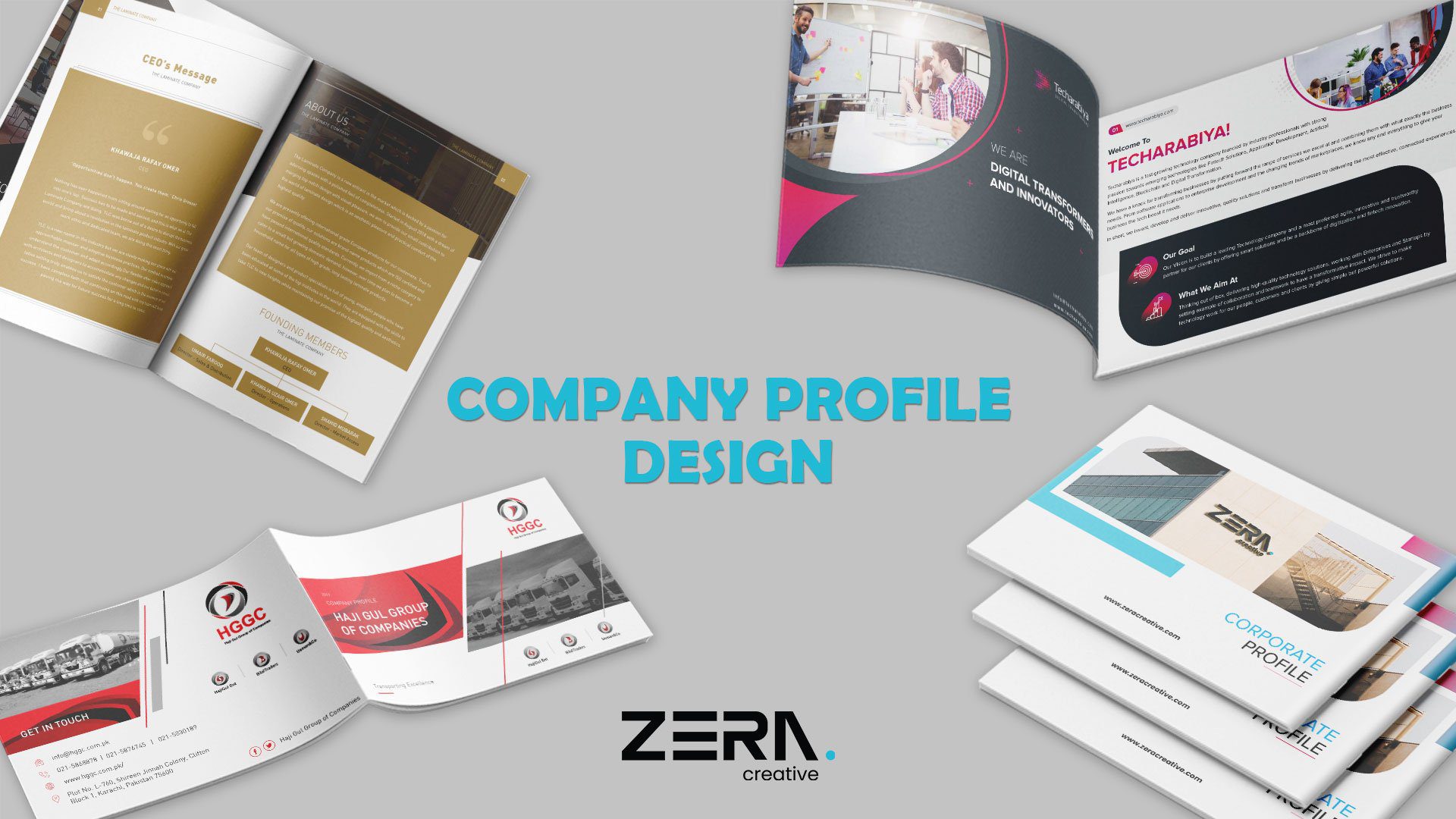 Is Company Profile Really Important?
The answer is yes, a company profile is very important for a business for their brand positioning. The significance of having a complete corporate company profile cannot be emphasized enough. It wouldn't matter how good you are in what you offer, if you can't show them to your customers, it all goes down the drain.
Work with an Unique Company Profile Design Agency
Zera Creative is one of the unique and the best company profile design company in Pakistan that has numerous satisfied clients across the world.
If you are wondering why unique? That's because we have handled numerous domestic and overseas clients for company profile services, all belonging to different sectors and industries – all contended with how we have taken their briefs and turned them into the dream company they didn't even realize they were all along.
So, what's the next step? Prepare a brief and get in touch with us. We Zera Creative as your design agency, will help you turn the brilliance of your work into a concrete reality to be presented. See you on the other side!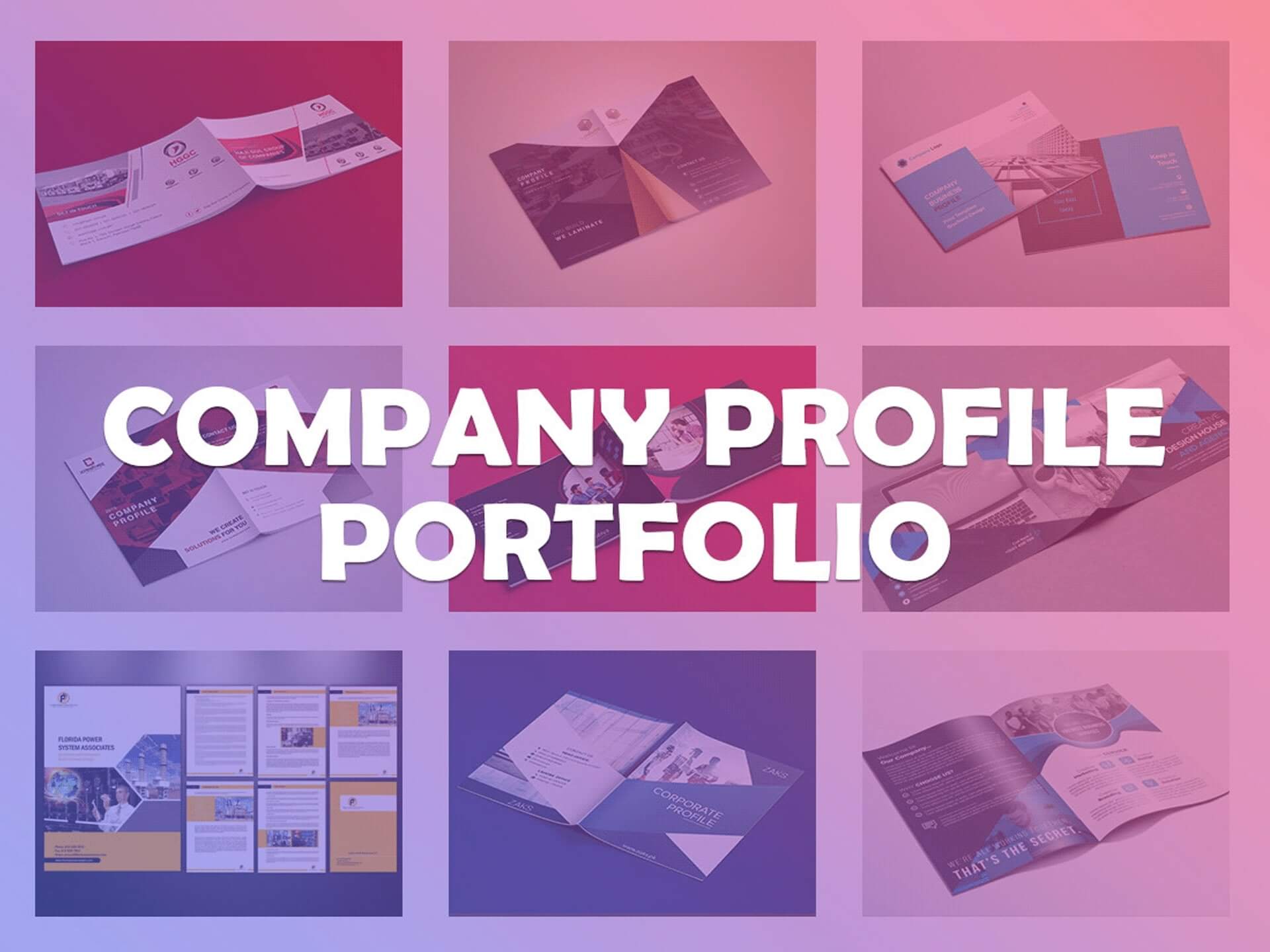 Company Profile Portfolio
In the end, it all boils down to how you present what you do, not actually what you do! Check out some of the company profiles that we created for our clients in the past.
Click to enlarge images.
WHY CHOOSE ZERA CREATIVE FOR YOUR COMPANY PROFILE DESIGN?
Collaborate with the best company profile designers in Pakistan to brighten up your idea.
Customer-engaging Brainstorming
Custom Illustrator Design

100%

Client satisfaction
Best Support & Communication
Premium Stock Photos
Final Delivery with all required files like PDF, and PSD/AI.
Real Client Testimonials
WHAT SOME OF OUR SATISFIED CUSTOMERS ARE SAYING
Ahmad Hussain
January 12, 2023
I had the pleasure of working with Zera Creative on the web design and development of my company's website. From the beginning, Zera Creative was a proactive and reliable partner. Their team listened carefully to our needs and provided valuable insights and suggestions throughout the process. Zera Creative's team is extremely skilled in web design and development, and they consistently delivered high-quality work. They also demonstrated a strong work ethic and always met deadlines. I highly recommend Zera Creative for any web design and development projects. They are a team of experienced, talented and reliable professionals who consistently delivers exceptional results.
Salman Raza
September 4, 2022
Satisfied customer.
Hina Rathore
February 12, 2022
I av been working with zera creative for past 2 years for my clothing brand service is really good quick response and helpful in every manner team is proactive and does offer personalized service highly recommend them way to go.
Ultimate Buildmart
February 10, 2022
We found Zera Creative super fast and committed. I really appreciate the way he support us. Thanks...!
mubbi mubashir
January 11, 2022
Great company with an awesome development team who is ready to listen and act upon it. Highly technical in website design and mobile application. I will continue to engage them for new projects.
Let Us Design Your Company Profile Today
If you like what you have read till yet, contact us now so we can help you more and offer you a lot more!